Announcement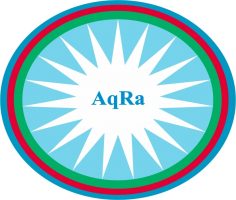 Dear Readers!
In consideration of interest of our English-speaking readers in our website and other existing technical problems we are going to implement the following works within the next period:
– creation of new English version of our website in addition to the present variant in Azerbaijan language (in Latin and Cyrillic alphabets);
– edition of the programming code of our website;
– allocation of severally materials in other languages as well;
– enhancement of technical feasibility of the website;
Intellectual and financial assistance by "AqRa" PA SAS, as well as financial support by the Council on State Support to Non-Governmental Organizations under the auspices of the President of the Republic of Azerbaijan are used for implementation of all these due works.
Our Request:
1. We ask the users of the website speaking in defferent languages to write comments for the text-materials that they read, and to express their attitude towards them;
Notes:
1. On the score of big size of the text-materials translation of all of them into English is out of our potentialities. Therefore, we are planning to publish on the website summaries of some articles in English. The persons who are interested in full text of the articles will have opportunity to order translation of those or other materials on the website (from Azerbaijani and Russian into English or vice-versa) by signing contract with us.
"AqRa" Public Asociation on Support for Advancement of Sciense